About Us
---
THE NAVY LEAGUE MISSION:
ACTIVE-DUTY SUPPORT: Enhance the morale of local Marines and Sailors and their families through participation in national and council level programs.

ADVOCACY: Provide a powerful voice to educate the public and Congress on the importance of strong national sea services to our nation's defense, well-being, and economic prosperity.

YOUTH LEADERSHIP: Support local youth character building programs, such as the U.S. Naval Sea Cadet Corps, Junior ROTC and Young Marines, that expose young people to personal growth based on Honor, Courage, and Commitment.
THE YUMA COUNCIL:
Yuma's Navy League Council was initially given its charter from national Navy League to serve all Yuma County in 1965, coinciding with the US Marines assuming control of the local military Air Station. Since our activation, we have had the honor to support League's mission throughout our community as an Arizona and Federal 501(c)3 organization. We are sponsors of several active-duty commands and youth organizations. Check out our "Adopted Units" page!
Membership is open to everyone: Our Council is a blend of veterans and non-veterans alike. NEW! Active-duty personnel are now encouraged for US Navy League membership. Our shared goal is to support our sea service community and have fun doing it. Check out our Newsletter & History page!
A small group can make a difference. Examples of recent League community service:
Founder, Yuma's annual Military Appreciation Day (Y-MAD)
Founder, Yuma's Naval Sea Cadet Corps/Naval League Cadet program
Senior member, Yuma County's Military Affairs Council (Y-MAC)
Lead Sponsor, USS Arizona 40 ft battleship replica restoration
Lead Sponsor, MCAS Yuma's Memorial Wall to Marines and Sailors
Lead Sponsor, Tunnel to Towers 9-11 Mobile Exhibit Event (2023)
YOU ARE INVITED TO MAKE A DIFFERENCE.
JOIN THE YUMA NAVY LEAGUE TODAY!
Donate to The Yuma Council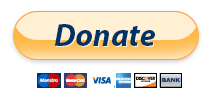 Coming Events
Jan 18, 2023

JANUARY
GENERAL MEETING
WHEN: WED, 18 JANUARY 2023 / 1800-2000 hrs
WHERE: WEST WIND RV RESORT, YUMA FOOTHILLS
SPEAKER(S): 9-11 PROJECT UPDATE, CAR SHOW FINAL PREP


JAN 21, 2023

NAVY LEAGUE'S
"CRUISIN' YUMA" CAR SHOW
WHEN: SAT, 21 JANUARY 2023 / 0800-1500 hrs
WHERE: FORTUNA de ORO RV RESORT, YUMA FOOTHILLS
FUND RAISER

FEB 15, 2023

FEBRUARY
GENERAL MEETING
WHEN: WED, 15 FEBRUARY 2023 / 1800-2000 hrs
WHERE: WEST WIND RV RESORT, YUMA FOOTHILLS
SPEAKER(S): BORDER PATROL UPDATE

MAR 15, 2023

MARCH
GENERAL MEETING
WHEN: WED, 15 MARCH 2023 / 1800-2000 hrs
WHERE: WEST WIND RV RESORT, YUMA FOOTHILLS
SPEAKER(S): NL LIVING HISTORY BRIEF (tbd)


MAR 18, 2023

YUMA MILITARY
APPRECIATION DAY (Y-MAD)
WHEN: WED, 18 MARCH 2023 / 800-1500 hrs
WHERE: MAIN STREET YUMA CITY
INFO BOOTH

Apr 19, 2023

APRIL
GENERAL MEETING
WHEN: WED, 19 APRIL 2023 / 1800-2000 hrs
WHERE: WEST WIND RV RESORT, YUMA FOOTHILLS
SPEAKER(S): YUMA NAVAL SEA CADETS PROGRAM

May 17, 2023

MAY
NAVY LEAGUE SCHOLAR DINNER
WHEN: WED, 17 MAY 2023 / 1800-2000 hrs
WHERE: WEST WIND RV RESORT, YUMA FOOTHILLS
SPEAKER(S): YUMA MAYOR

June 3, 2023

GENERAL MEETING - BBQ
WHEN: SAT, 3 JUNE 2023 / 1500 - 2000 hrs
WHERE: GLORIA'S CASITA, YUMA FOOTHILLS


July 2023

NO GENERAL MEETING
AUG 16, 2023

AUGUST
GENERAL MEETING
WHEN: WED, 16 AUGUST 2023 / 1800-2000 hrs
WHERE: WEST WIND RV RESORT, YUMA FOOTHILLS

AUG 25-27, 2023

AUGUST
WEST COAST COUNCIL TRIP / DEL MAR
WHEN: WED, 25-27 AUGUST 2023
WHERE: SAN DIEGO, CA

SEP 20, 2023

SEPTEMBER
GENERAL MEETING
WHEN: WED, 20 SEPTEMBER 2023 / 1800-2000 hrs
WHERE: WEST WIND RV RESORT, YUMA FOOTHILLS
SPEAKER(S): USMC/USN (tbd)

OCT 18, 2023

OCTOBER
GENERAL MEETING
WHEN: WED, 18 OCT 2023 / 1800-2000 hrs
WHERE: WEST WIND RV RESORT, YUMA FOOTHILLS
SPEAKER: YFD CHIEF, 9-11 DISPLAY EVENT PREP

NOV 15, 2023

NOVEMBER
GENERAL MEETING
WHEN: WED, 15 NOV 2023 / 1800-2000 hrs
WHERE: WEST WIND RV RESORT, YUMA FOOTHILLS
SPEAKER(S): YUMA COUNTY SHERIFF

DEC 6, 2023

DECEMBER
HOLIDAY DINNER
WHEN: WED, 06 DEC 2023 / 1800-2000 hrs
WHERE: WEST WIND RV RESORT, YUMA FOOTHILLS
ORAMENT GIFT EXCHANGE