About Us
---
OUR COUNCIL'S MISSION:
To educate and inform the people Yuma County and our elected officials of the vital role sea power plays in our day to day lives and our national economy.

To improve our community's understanding and appreciation of those who wear the uniforms of our national sea services (US Navy, US Marine Corps, US Coast Guard, and US Merchant Marine) in order to better the conditions under which they live and serve.

To promote citizenship through reinforcing the core values of Honor, Courage and Commitment. We do this through direct support of youth leadership programs that value the customs and traditions of our US Navy, US Marine Corps, and US Coast Guard.
WHO WE ARE:
We are comprised of local citizens that desire to support our local active duty sailors and marines, veterans of sea services, and their families. We are Not Only for Veterans! Our members are a blend of veterans and non-veterans alike. Our shared goal is to support our sea service community and have fun doing it!
MERITORIOUS COUNCIL AWARD WINNER 2015 - YUMA received national recognition by the NLUS President for "an excellent job following the mission of the Navy League and your dedication to the men and women of the sea services is demonstrated throughout the many activities conducted by your council throughout 2015."
NATIONAL AWARD-WINNING NEWSLETTER 2016, 2017, 2018 - YUMA COUNCIL has placed either first or second nationally three years consecutively for top small council publications.
#1 NATIONAL 'SOCIAL MEDIA' SITE 2018 - YUMA COUNCIL placed first in a new competitive category for best small council use of "Social Media." For us, it's the optimal use of WEBSITE, FACEBOOK, E-NEWS, and ANNOUNCEMENTS to get-the-word-out!
WHAT WE DO:
ADOPT LOCAL COMMANDS: Starting back in 1963, the Yuma Council adopted Marine Corps Air Station, Yuma. Over the past few years, we have expanded our Navy League-Sea Service family to include both land, sea, and youth leadership programs. Today, this means our Yuma NL Council family includes MCAS' Headquarters, Headquarters and Headquarters Squadron; the Navy Branch Health Clinic, the 1st Dental Battalion Dental Clinic, and the USNS YUMA (EPF 8).
SUPPORT LOCAL YOUTH LEADERSHIP PROGRAMS: We are lead sponsor of Yuma's Navy League Cadets and US Naval Sea Cadets, plus support both Yuma Young Marines and MCJROTC cadets. We also provide several thousand-dollar college scholarships annually for children of sea service active duty and veterans.
PROVIDE MONTHLY GENERAL MEMBERSHIP MEETINGS: Ten months a year, members have the opportunity to keep up to date on sea service activities, local base goings on, and hear great speakers on a variety of topics - all while enjoying good food and company. Our members are very active in fund raising and participating in insuring Yuma funds raised here - stay here to help our Yuma sea service members and veterans!
Donate to The Yuma Council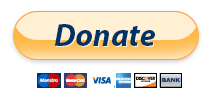 Coming Events
SATURDAY, FEBRUARY 16th, 2019
YUMA MILITARY APPRECIATION DAY (Y-MAD) 2019
WHEN: SATURDAY, FEB 16th, 2019 (0900-1400)
WHERE: Main Street, Yuma AZ
INFORMATION BOOTH FOR YUMA COUNCIL – 200 BLOCK NEAR USS ARIZONA (BB39) REPLICA. Volunteers man the booth & get the word out on the value of a strong sea service (& local Council).
Come down, bring friends and see all the great displays, demonstrations, live music and local food!
THURSDAY, FEBRUARY 21st 2019
GENERAL MEETING
WHEN: THURSDAY, FEB 21st, 1800 hrs (6pm)
WHERE: THE PATIO RESTAURANT, AVE A - YUMA AZ
SPECIAL GUEST: Mr. John Courtis, Director Yuma County Chamber of Commerce
Learn about Yuma 50 and Chamber services for our Yuma veterans.
THURSDAY, MARCH 21st 2019
GENERAL MEETING
WHEN: THURSDAY, MAR 21st , 1800 (6pm)
WHERE: OFFICER'S BAR, PUEBLO CLUB, MCAS YUMA AZ
SPECIAL GUEST: Ms. Gladys Brown, Director, Yuma International Airport
Hear what's going on with the Yuma NSCC (sea cadet) Committee, Yuma's Defense Contractors Complex initiatives. …and yes, you ask about new commercial flights.
THURSDAY, APRIL 18th 2019
GENERAL MEETING
WHEN: THURSDAY, APR 18th, 1800 (6pm)
WHERE: THE PATIO RESTAURANT, AVE A - YUMA AZ
SPECIAL GUEST: Tentative - Senior Flight Surgeon
Aviation Medicine is alive and kickin' here in Yuma.